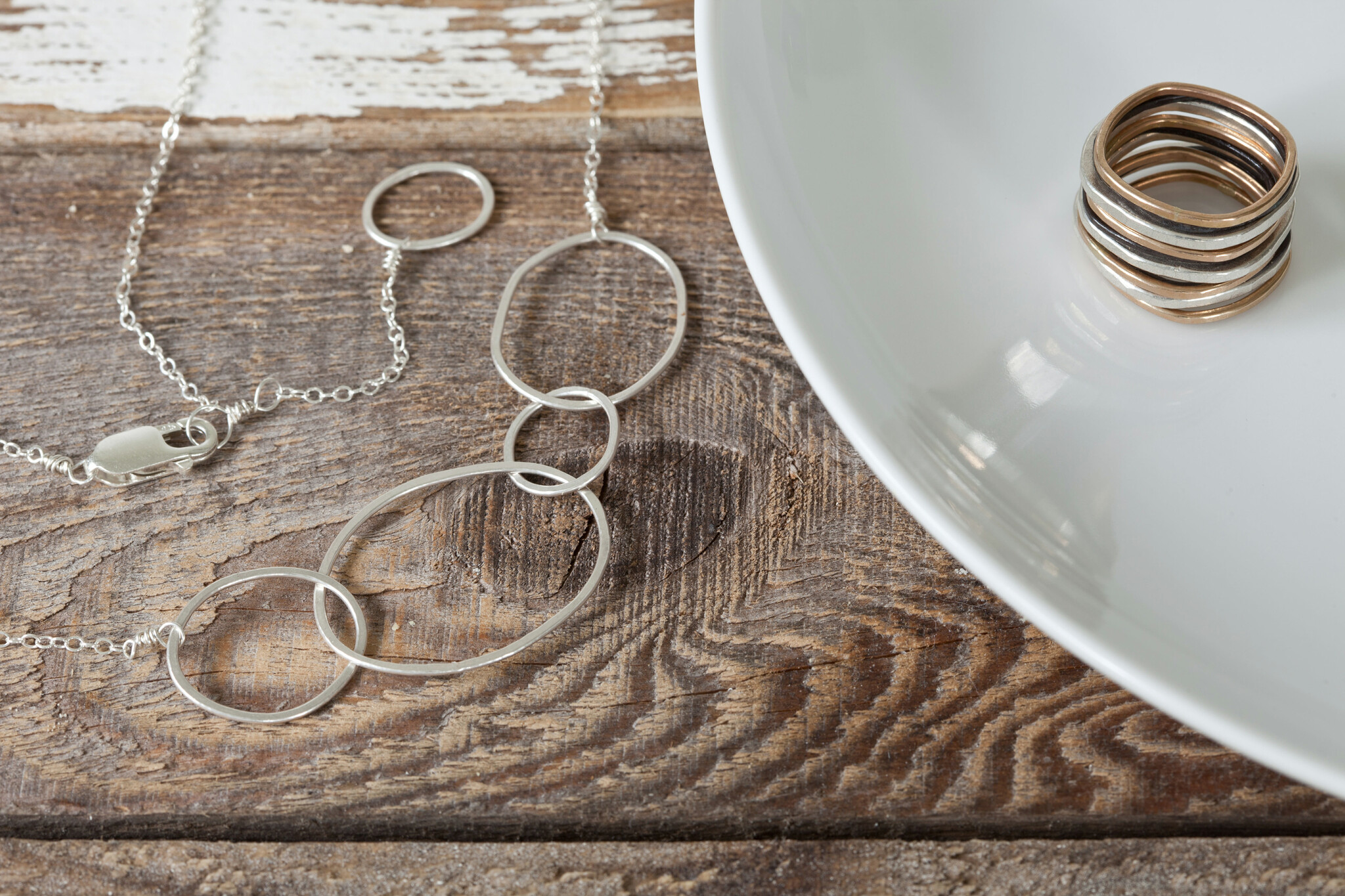 Colleen Mauer Designs Trunk Show

Friday, July 19th & Saturday July 20th from 10am - 6pm

It is our pleasure to announce that our favorite San Fransisco jewelry designer will be visiting next month! Colleen Mauer, of Colleen Mauer Designs, will be popping up for a trunk show at janegee on July 19th and July 20th!

Designer Colleen Mauer's creative venture began on a cluttered desk in her Hayes Valley apartment in San Francisco nearly seven years ago. Little did she know, her passion for design and jewelry making would someday lead to a full-time career. Colleen moved to California in 2001 with high aspirations of finding a distinguished design job. After graduating with honors from Virginia Tech with a BS in Industrial Design, it seemed like a very feasible goal. Colleen worked at a small furniture design company in Oakland before deciding that spending her days in someone else's studio was not what she had in mind. Just two years later, Colleen Mauer Designs was born.

Before CMD was born, Colleen lived her dream of traveling the globe and spent extensive time in Asia. With those experiences still vivid in her mind, Colleen has been even more inspired to take her designs to the next level. Jewelry has become a part of her daily routine; it serves as her source of constant inspiration. She designs using texture, color, sounds, and tones as her tools for transforming a simple section of material into a unique piece of jewelry. Colleen's designs celebrate simple geometries to create a line of jewelry that can compliment any look…from casual and everyday to chic and classic.
We met Colleen over 5 years ago in New York City at the NYNOW tradeshow, and immediately fell in love with her simple, elegant designs. Her jewelry has since become a staple at janegee, and we could not imagine our collection without it.

We could not be more excited to introduce all of you to Colleen and show her around our beautiful town. Let us know if there are any CMD collections or specific pieces of jewelry that you would like to see and we will make sure to put in the request!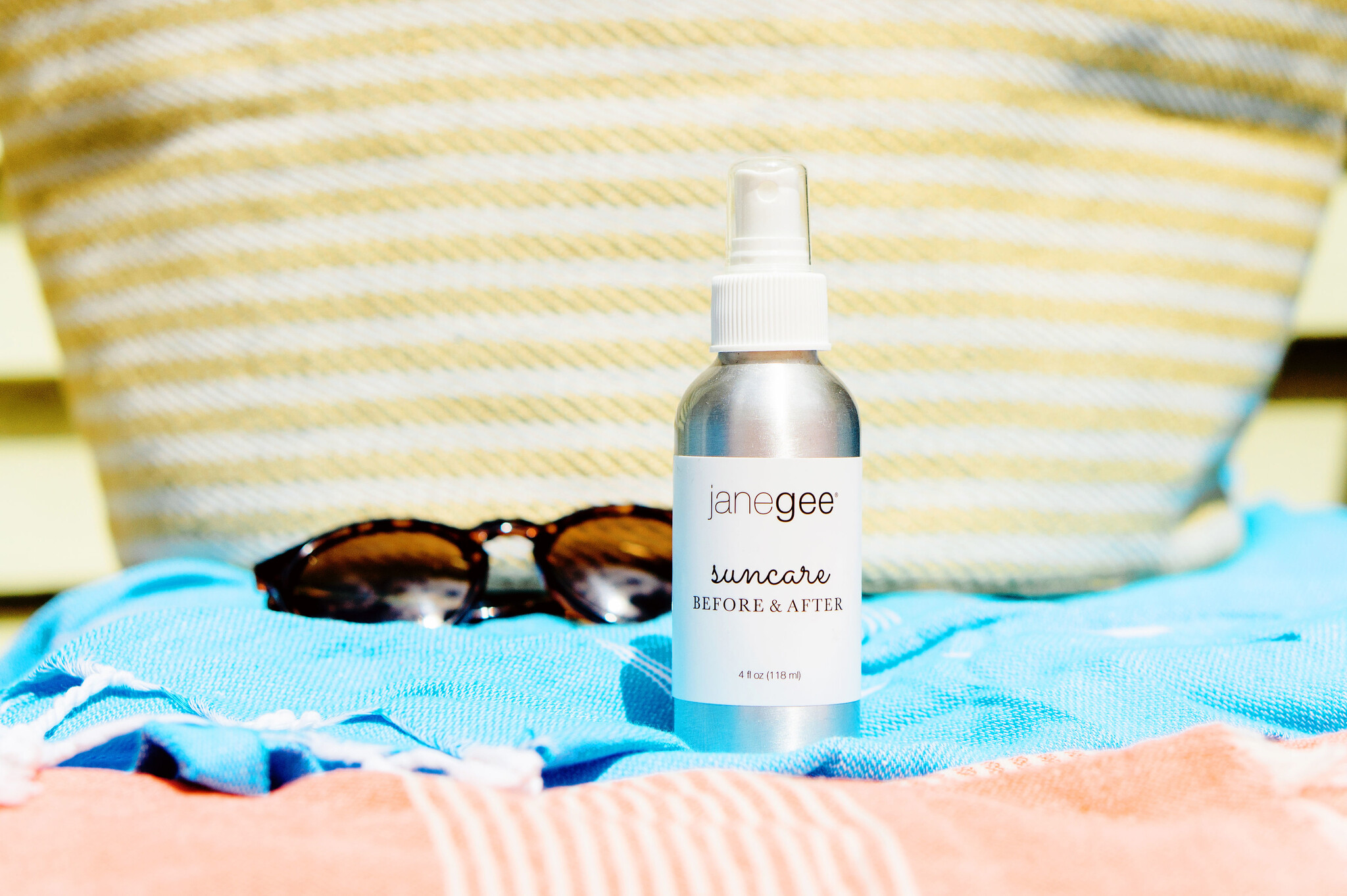 Tuesday, July 30th from 6:30-8pm
On Tuesday, July 30th, Jane will be talking about healthy skin and how to take care of it in the summer months. Each season, your skin encounters new environmental conditions which can cause havoc on your skin. You might need extra hydration, need to detox your skin more frequently, or perhaps need a boost of skin-friendly minerals. We hope you will join us for this casual chat where Jane will go over a variety of skin challenges that occur in the summer, and give you solutions for managing them at home. This is a great opportunity to ask Jane any specific question you may have, and learn a few new techniques or tricks to keep your skin healthy and beautiful. Make sure you sign up in advance here!
Pure Barre Portsmouth Pop-Up

Tuesday, August 6th at 8am